I'm always searching for a good freebie. But sometimes, it can take a while to come across something you really like or find useful for your caseload. 
Here are some of my favorite winter-themed freebie activities that I have been using with students in Pre-k through 5th grade. 
A special thank you to Kim Miller, Allison Fors, Ashley Rossi, SLP Irene, Alie B SLP, and David Sindrey for creating and giving away these awesome activities! Give them some love by following their stores. 
Enjoy!
– Maria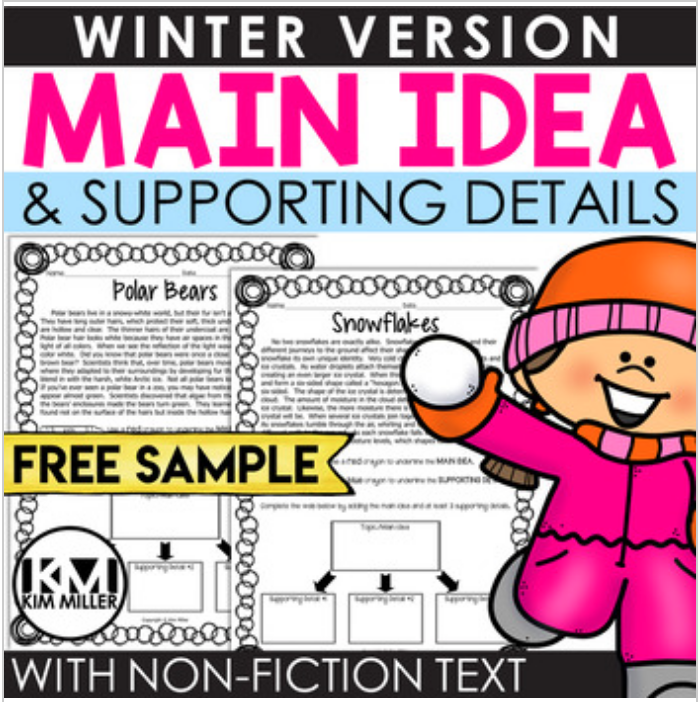 Main Idea and Supporting Details By Kim Miller
This activity includes two passages and their answer keys. I used it during a few of my teletherapy sessions and it went well! The kids enjoyed the topics. To have a little fun at the end of the session, we took turns trying to draw a snowflake with our eyes closed, and then we showed each other our crazy looking snowflakes. 
Grades Pre-k, Kindergarten, 1st and 2nd
Winter Nouns and Pronouns By Allison Fors
This is a great interactive PDF that targets expressive and receptive knowledge of pronouns. I've used it in person and during teletherapy sessions. I've also printed it and provided it to a parent for home practice during the holiday break. We made a couple of little books out of it that the child could read to his siblings and other family members.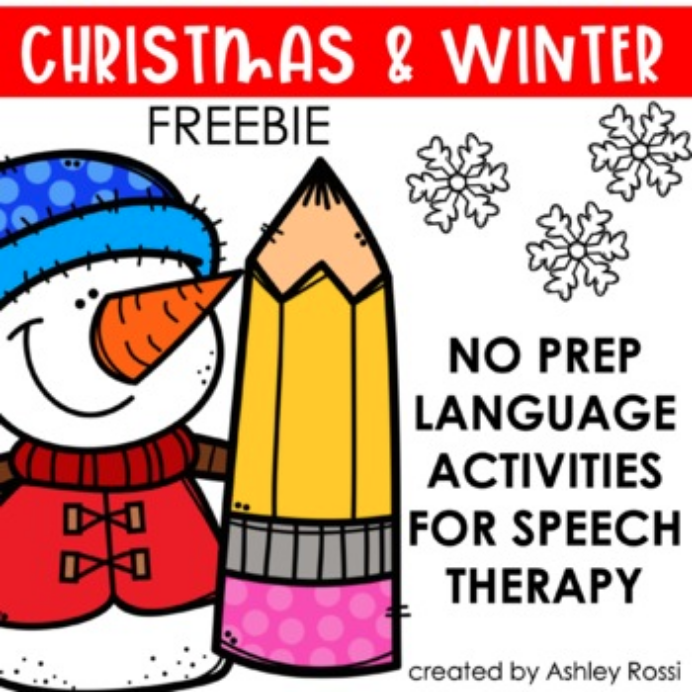 Christmas and Winter No Prep Language By Ashley Rossi
I used this PDF activity in-person to target formulating sentences while talking about similarities and differences when given a set of two words. After coloring the ornaments, we cut them out and decorated a Christmas tree. I kept it simple and just cut a triangle out of green construction paper for the tree.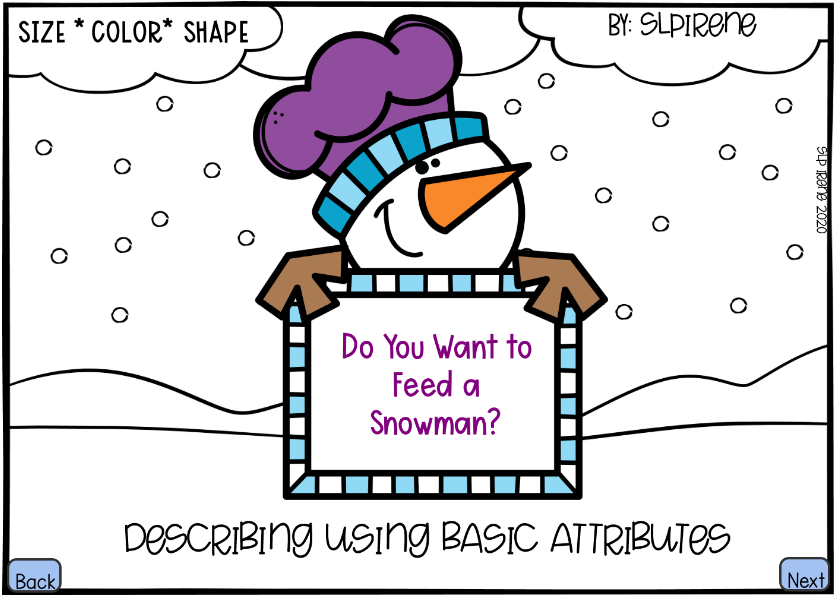 Grades: Pre-K, Kindergarten, 1st and 2nd
Winter Theme Basic Attributes
Do You Want to Feed a Snowman? By SLPIrene
I used this cute activity with a 5-year-old and he loved it. The activity targets descriptive vocabulary like size, shape, and color. My therapy session was in person so we practiced making big and small snowman afterward using kinetic sand. 
Grades Kindergarten, 1st, 2nd, 3rd and 4th
Winter Theme Sentence Unscramble
Formulating Sentences Winter Edition By: Alie B SLP
This activity has winter-themed real photos paired with sentences that need to be unscrambled. I used it with a kiddo who tends to leave out articles and prepositions. Then, we watched a short, winter theme YouTube video and he had to retell the story by formulating sentences and remembering to use those connector words. I used Zoom annotation tools to write a list of articles and prepositions next to the YouTube video so that he could use it as a reference. 
Grades kindergarten, 1st, 2nd, 3rd
Winter Theme 3 in 1 Activity
Winter Fun Pack By David Sindrey
This is an activity I used with several students from several grade levels. You can work on vocabulary, sequencing, storytelling, and sentence formulation. There are ways to make each activity fun by turning it into a game. It's great for students who enjoy some friendly competition.