This freebie roundup consists of 5 free activities on abcya.com that are great for speech therapy sessions in person or via teletherapy. This website has so many great educational games that it can be a little overwhelming to scan through all of them. That's why I put together a list of my top 5 activities from this site.
If using them during teletherapy, I recommend pulling up the activity ahead of time so that it loads and you can advance to the actual start of the game before your student arrives. This will help if the internet tends to be a little on the slow side.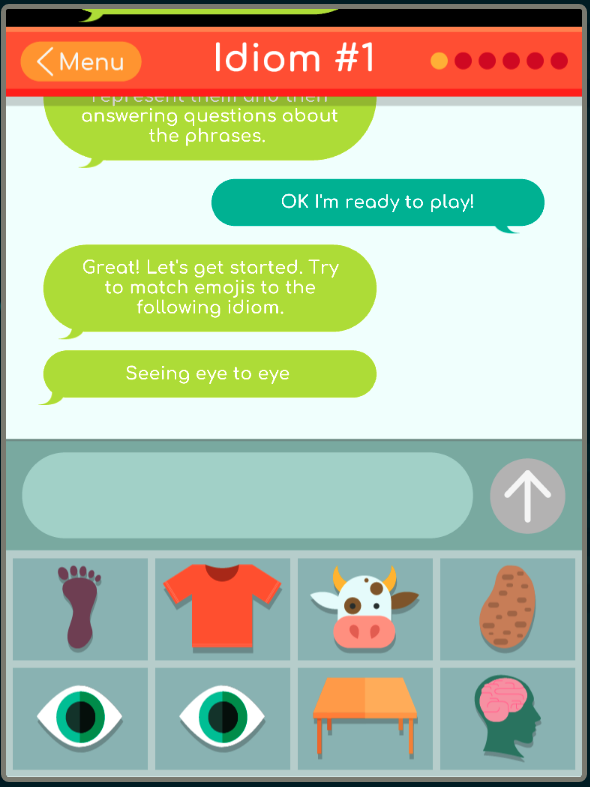 A game for working on idioms.
This is one of my favorites! The game keeps students engaged while working on idioms. Depending on your student's age, here are a couple of YouTube videos that you can use when working on idioms. 
I also like to use the Ted Arnold "Parts" books when targeting idioms. These books have funny illustrations and we get good laughs every time we read them.
Book 1 – Parts  I use this one as an intro lesson.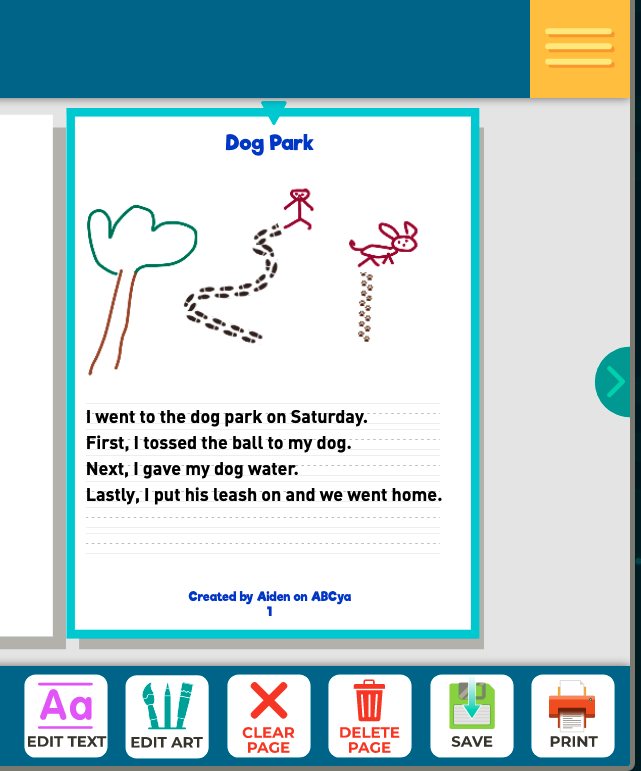 A game for working on sentence formulation and so much more!
This is similar to a virtual whiteboard. It is a template that can be used to create your own story, download it and print it. There are built-in drawing tools to draw pictures on a page. I have used it to target many grammar goals (i.e. conjunctions, past tense, plurals). I use this most frequently to target past tense verbs by creating a short story about the student's weekend. What I like about this story maker is that I can download the PDF book and email it to parents as a carryover activity.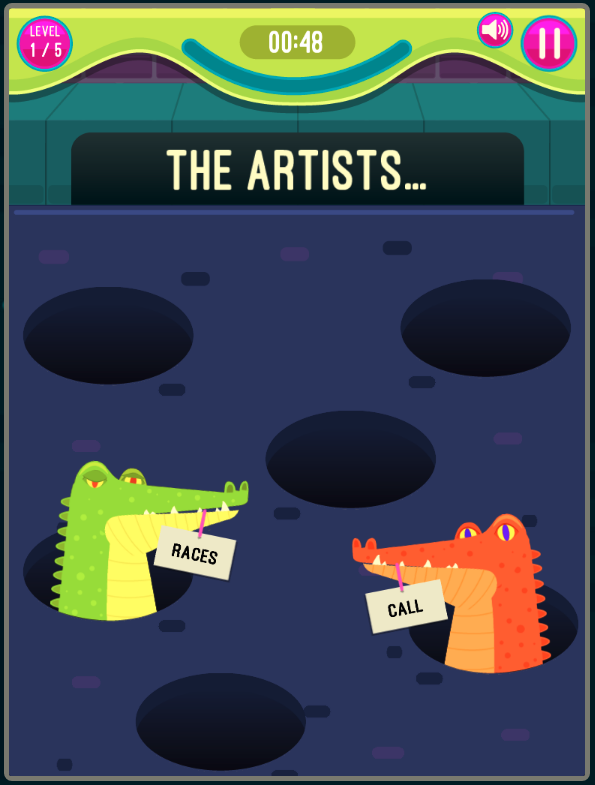 A game for working on subject-verb agreement.
This is a take on "whack-a-mole" except with gators. To play, students read the text on the top of the screen and then choose the gator with the correct word that fills-in-the-blank. To make a selection you "whack-a-gator." 
A game for working on homophones.
I've got several students working on vocabulary goals. This is a fun game to play with them at the end of our therapy sessions. There are two ways to play. Option 1: display all pancakes with the words and find the matching homophones. Option 2: display the pancakes without the words to play a memory game.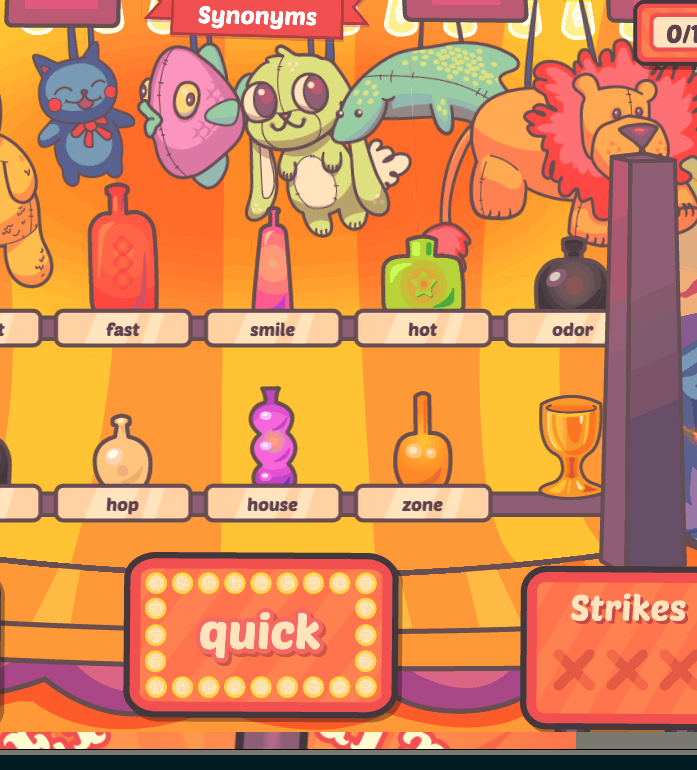 A game for working on synonyms and antonyms.
This game is fun for older kids who can read quickly. It's a carnival theme game where you hit the bottle displaying a synonym or an antonym. You can select between basic and advanced levels depending on your students' skill level.